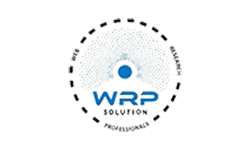 WRP Solution
Introduction:
Chirag Kheni is the CEO of  WRP Solution, a company that offers clients IT services.In this case study, we will look at how Semsto has assisted Chirag and his team in collaborating and improving their operations, specifically in Project Management, Lead Management, and Finance.
Problem:
Before using Semsto, Chirag and his team faced challenges in managing projects, tasks, employee performance, leads and finance. They struggled to keep track of progress, communicate effectively with one another, and have a clear understanding of their financial status.
Solution:
To address these challenges, Chirag and his team implemented Semsto, a tool designed to help IT companies streamline their operations and improve productivity. With Semsto, Chirag and his team were able to collaborate more easily across the company and track their progress on projects and tasks. Semsto also provided valuable insights into employee performance, lead management, and finance, allowing Chirag and his team to make informed decisions and stay on track towards their goals. The finance-related features in Semsto allowed Chirag and his team to have a clear and real-time view of their financial status, including expenses, income, and profit margins, which helped them make better financial decisions for the company.
Results:
Since implementing Semsto, WRP Solution has seen significant improvements in their operations. The ability to collaborate more effectively and track progress has led to increased productivity and efficiency, helping the company to meet its goals. The finance-related features have allowed Chirag and his team to make informed financial decisions, resulting in improved financial performance for the company. Chirag and his team have also been able to take advantage of the reports provided by Semsto to analyze their weekly and monthly activities and make more informed decisions.
Conclusion:
Chirag and his team at WRP Solution have seen significant benefits from using Semsto. By streamlining operations, improving collaboration, and providing valuable insights, particularly in regards to finance, Semsto has helped WRP Solution to become more productive, efficient, and financially stable. Chirag highly recommends Semsto to other IT companies, and he is grateful to the Semsto for customizing the product to meet the needs of his company and providing quick support.